FIND YOUR NEXT PRIVATE TRAVEL SOLUTION
AIRCRAFT TRANSITIONS
MODIFYING OWNERSHIP
SCOPE OF SERVICES
Travel needs change over time. Our analysts and experts help you discover your ideal travel solution one step at a time. Through a complete, transparent, and guided process, we listen, ask questions, and help you understand your full scope of options. With complete confidence, you will step aboard an ideal aircraft that meets your needs and fits your lifestyle.
NetJets Inc., backed by Berkshire Hathaway and including QS Partners, has purchased and sold more aircraft than any other broker or dealer.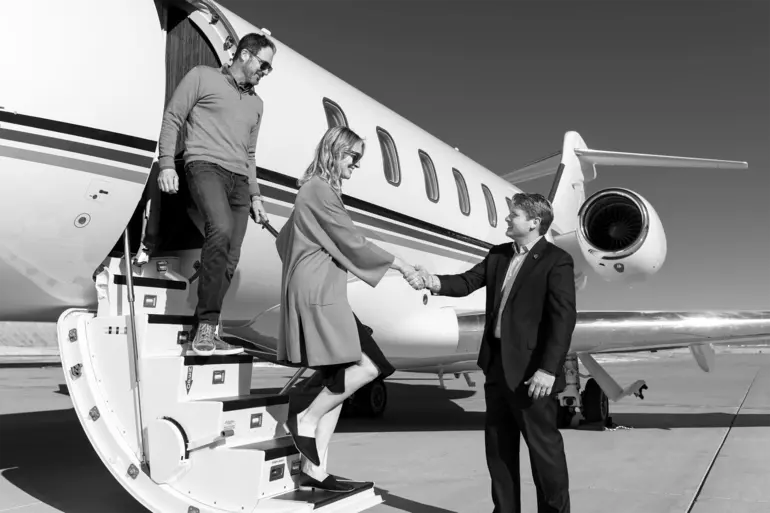 IT BEGINS WITH DISCOVERY
We bring an unmatched level of ingenuity to every purchase and have managed countless aircraft transactions throughout the U.S. and around the world. As your expert aviation guides, you can trust us to bring an elevated level of transparency and value to the discovery process. We ask the right questions and listen to thoroughly understand your past and current private aviation needs.
EXECUTED BY QS PARTNERS EACH YEAR
(Only four other brokers in the world share this number)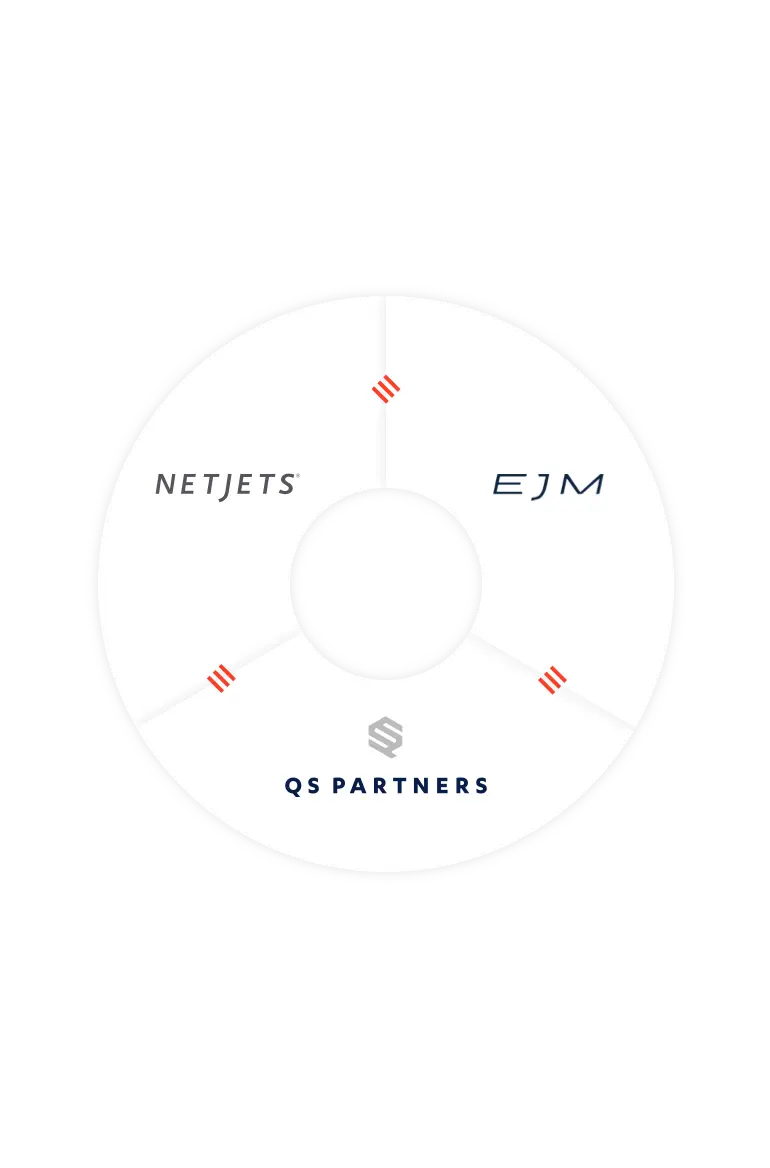 A SUITE OF SOLUTIONS
Next, we want you to understand all your viable options for transitioning within the NetJets Inc. suite of solutions. Executive Jet Management provides aircraft management and private jet chartering solutions. NetJets offers fractional (shared) ownership, lease, and jet card options. Partnering with NetJets provides immediate access to the largest, most diverse private fleet in the world.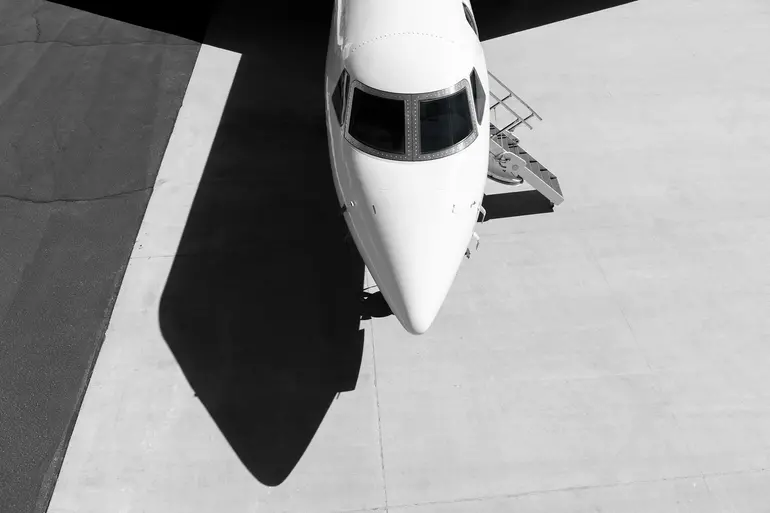 SELL YOUR AIRCRAFT TO QS PARTNERS
We focus on the unique and specific needs of each client and create solutions with the smallest details considered. Sometimes this means purchasing your whole aircraft. Unlike others, we have access to internal capital that allows us to support your needs and offers a seamless solution for those transitioning to NetJets shared ownership.
THE BRANDS OF NETJETS INC.
Originally incorporated in 1964 as Executive Jet Airways, NetJets Inc. has been setting—and exceeding—industry standards for nearly 60 years. Today, NetJets Inc. is proud to be a Berkshire Hathaway company known for its unwavering commitment to safety and service. Encompassing QS Partners, NetJets, and Executive Jet Management, it offers a variety of customizable travel solutions.