Evolving Aircraft Ownership
We Are QS Partners
About Us
Our innovative solutions lead to optimal outcomes
QS Partners is an aircraft brokerage firm built on a foundation of unsurpassed integrity and reliability. Our data-driven, experience-based approach provides you the necessary confidence to execute a first-time purchase or a complex fleet transition. We continue to build our business—and our reputation—one relationship at a time.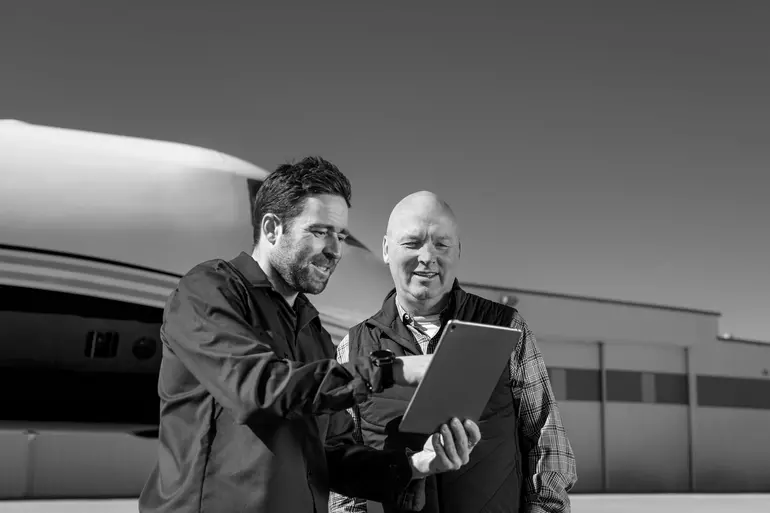 Your Reliable Advisers
There is no area of aviation that your trusted advisers aren't experts in. We plan for your needs today and anticipate your needs in the future—and aren't afraid to pause or forgo a transaction if we find it is in your best long-term interest.
We anticipate and solve issues along the way by applying expert knowledge.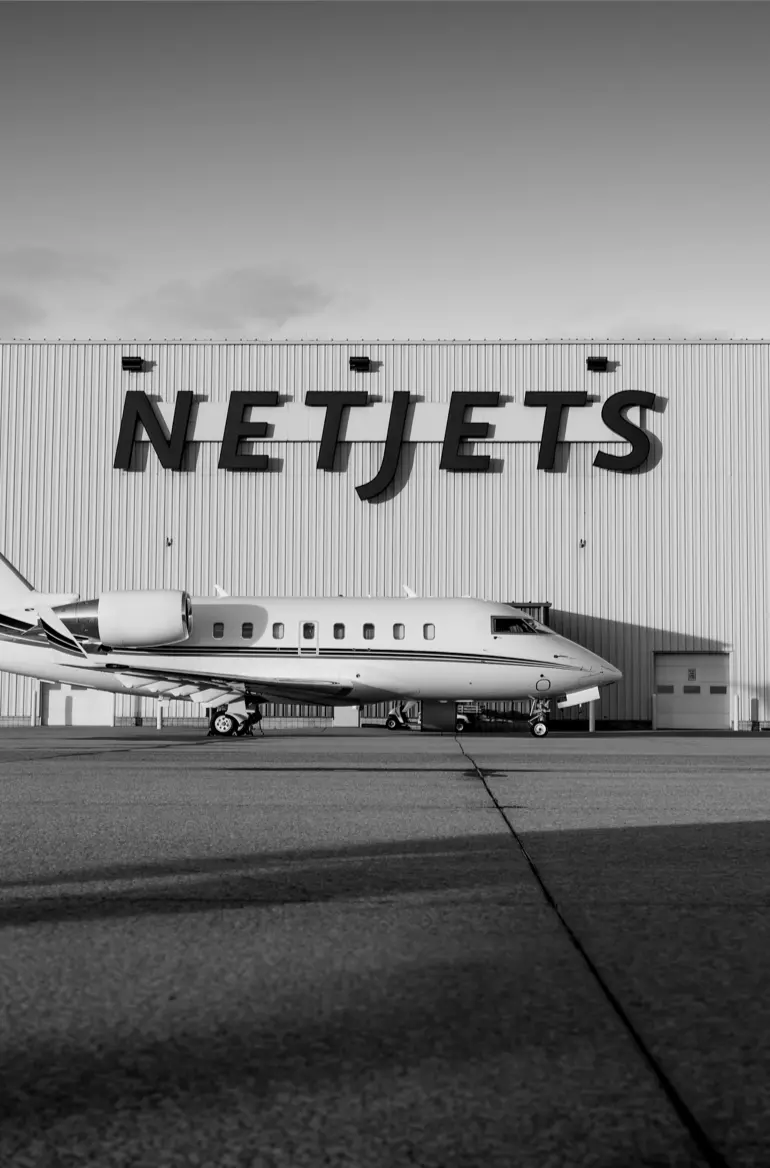 Built on a Solid Foundation
Our parent company, NetJets, was established in 1964 as the first private business jet charter and aircraft management company in the world. They had been managing whole aircraft transitions for years without formally promoting this service. NetJets established QS Partners in 2016, recognizing the growing need for a company dedicated to delivering custom solutions for any type of aircraft transaction. In 2018, QS Partners acquired Cerretani Aviation, more than doubling our size and expanding our global network of resources.
Our relationship with NetJets affords us the flexibility to purchase assets and creatively structure the right transactions for our clients. It also imparts stability that only Berkshire Hathaway can provide, allowing us to focus 100% of our energy on what is most important—our clients.
NetJets Inc., backed by Berkshire Hathaway and including QS Partners, has purchased and sold more aircraft than any other broker or dealer.
Meeting Your Needs
Whether you aim to purchase an aircraft, sell an aircraft, transition to a new private aviation solution, or utilize our expertise to guide you, our expert consultants will help you find the right solution for your current and future needs.
Meet Your Team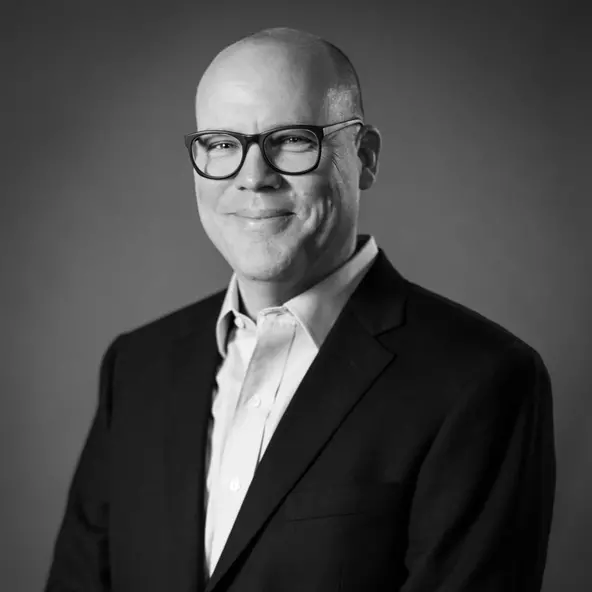 Eric Deye
Vice President, Aircraft Brokerage
Growing up in an aviation family, Eric went from flying around the world to operating his own aircraft and studying aeronautical science at Embry-Riddle Aeronautical University. With over 25 years' experience in business aviation, Eric brings a unique expertise to the QS Partners team. This includes a distinctively detailed and process-driven style with the ability to foster long-term relationships, which he leverages to connect airplanes to clients' needs with ease.
Eric Deye's LinkedIn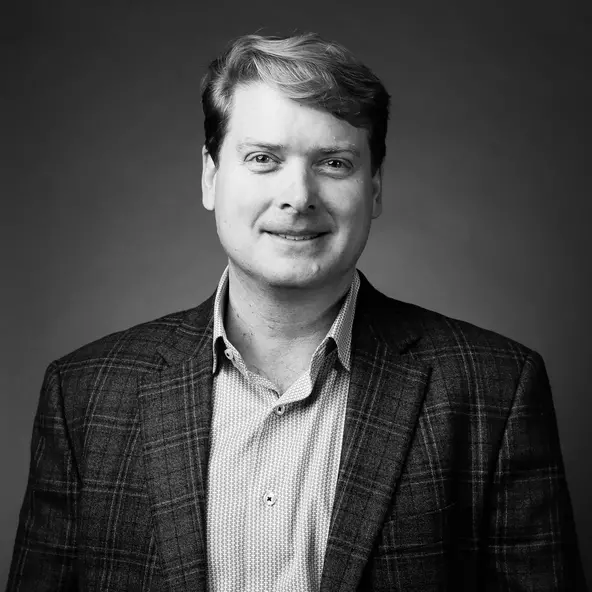 David Foster
Vice President, Aircraft Brokerage
David has purchased and sold hundreds of aircraft around the world. He began in 1995 with the sale of a 1979 Bell 206B III. Since that first transaction, David worked for more than 20 years at Ogara Aviation Company as Director of Acquisitions, Executive Vice President, and, ultimately, Owner. He joined Cerretani Aviation Group in 2017. David specializes in every aspect of aircraft acquisition and sales.
David Foster's LinkedIn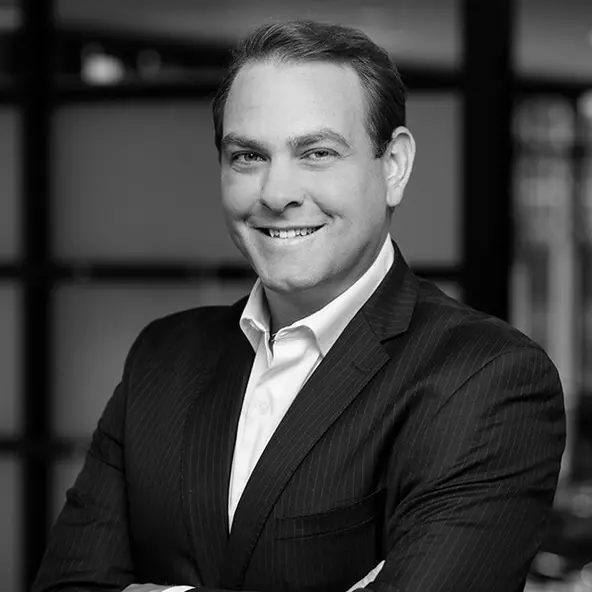 Jonathan Gardner
Vice President, Aircraft Brokerage
Jonathan joined Cerretani Aviation Group in 2014 and has since been involved in the acquisition and sale of business aircraft, establishing a record of successful business jet transactions and satisfied clients. He is well-known among aircraft owners, fleet managers, dealers, and brokers for his integrity, competence, and hard work.
Jonathan Gardner's LinkedIn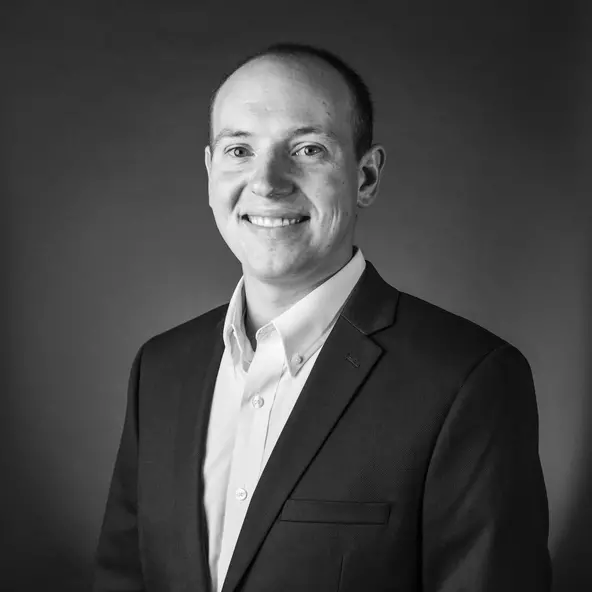 Kyle Gould
Vice President, Aircraft Brokerage
With a diverse aviation background, Kyle provides a valuable perspective to clients throughout all phases of a successful transaction. As a private pilot and aircraft mechanic, his proficiency and business aviation acumen was advanced through employment at industry leaders including Textron Aviation, Executive Jet Management, and the QS Partners Sales Engineering team prior to his current role. Kyle resides in central Ohio and enjoys spending time with his growing family.
Kyle Gould's LinkedIn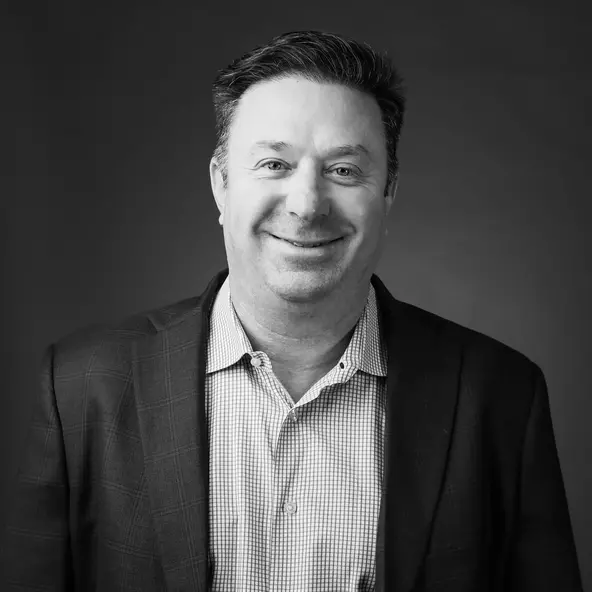 Josh Rosenblatt
Vice President, Aircraft Brokerage
With over two decades of aviation experience, Josh has dedicated his career to aviation. He has been intimately involved in corporate jet sales, facilitating many aircraft transactions all over the world. Josh has also served in C-suite leadership roles, overseeing all aspects of the aircraft ownership process while managing the assets for the aircraft owners. This experience provides a broad perspective to guide QS Partners' clients through the aircraft sales process and helps bring deals to a successful conclusion. He has amassed thousands of hours as a professional pilot and holds several aircraft type-ratings and an Airline Transport Pilot (ATP) rating. 
Josh Rosenblatt's LinkedIn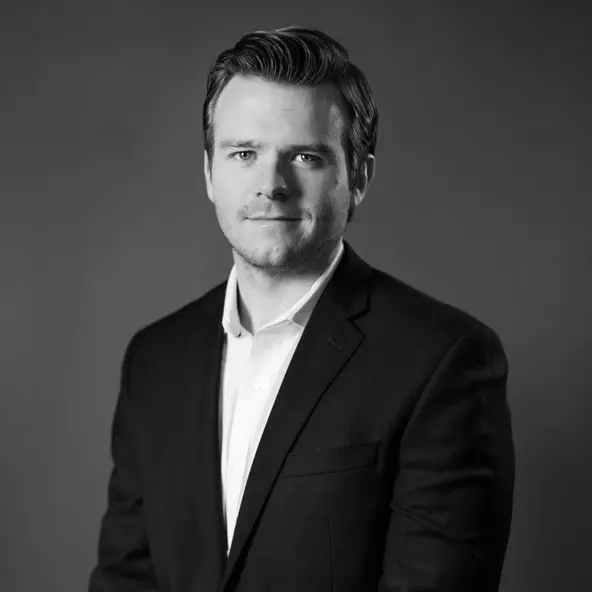 Tyler Stauch
Vice President, Aircraft Brokerage
Tyler's passion proves obvious in every interaction about aviation. He is a licensed private pilot and a graduate of The Ohio State University Aviation Program. Tyler joined NetJets in 2013 with a focus in their pre-owned fleet transactions. Today with QS Partners, Tyler leverages his knowledge of the fractional ownership programs, aircraft operations, and aircraft transactions to exceed client expectations across all areas of aircraft sales and operations.
Tyler Stauch's LinkedIn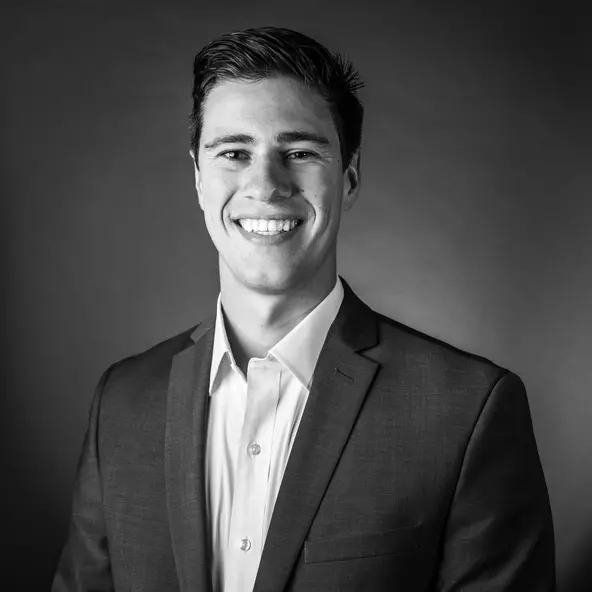 Colton Stewart
Vice President, Aircraft Brokerage
Colton brings a mind of expertise from NetJets, QS Partners' counterpart in the fractional aviation industry. Prior to his role as VP, Brokerage & Acquisition, Colton spent multiple years on the NetJets Sales team and QS Partners Sales Engineering team developing a depth of knowledge in all aspects of the private aviation industry, including charter, fractional, and aircraft management.
Colton Stewart's LinkedIn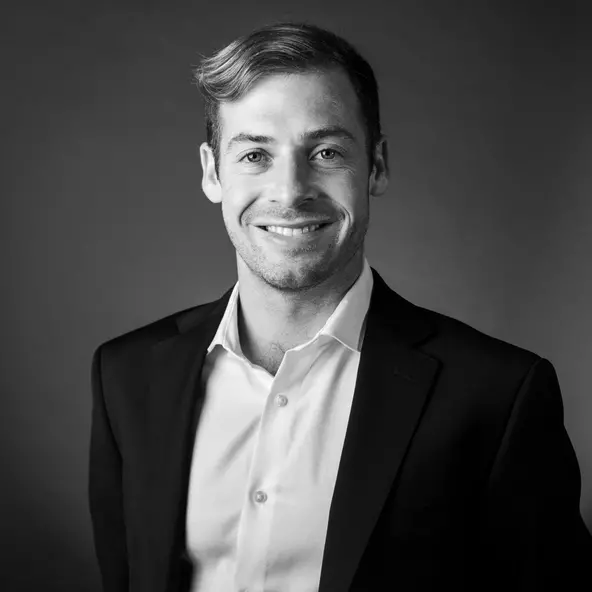 Corey Westfall
Vice President, Aircraft Brokerage
Now based in Southern Florida, Corey applies his aviation, sales, and legal experience to assist clients in acquiring and selling aviation assets. Corey joined QS Partners in December 2020 after earning aviation experience at the U.S. Senate, Bombardier Aerospace, Mallorca's Real Club Deportivo Mallorca, Vienna's FL3XX, and South Florida's THE Charter Experience.
Corey Westfall's LinkedIn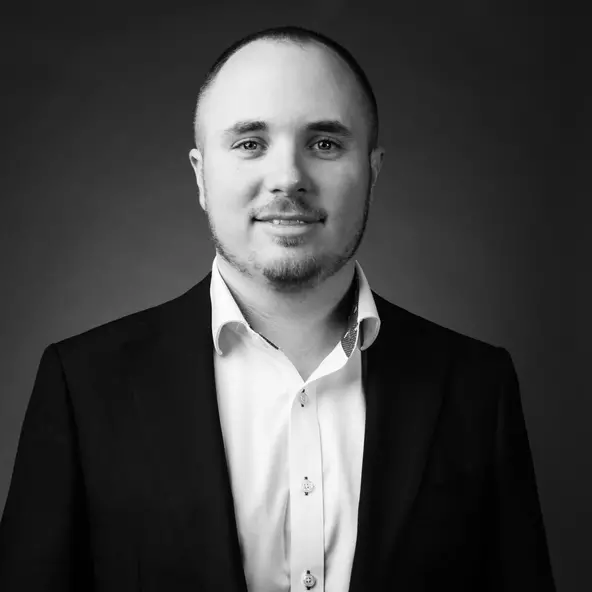 Brett McCabe
Director, Sales Engineering
Growing up in Dayton, Ohio, home of the Wright brothers, Brett developed an early passion for aviation. Prior to joining QS Partners, Brett excelled in various roles at NetJets where he was responsible for aircraft sales reporting and analysis, product development initiatives, and fleet-planning strategies.
Brett McCabe's LinkedIn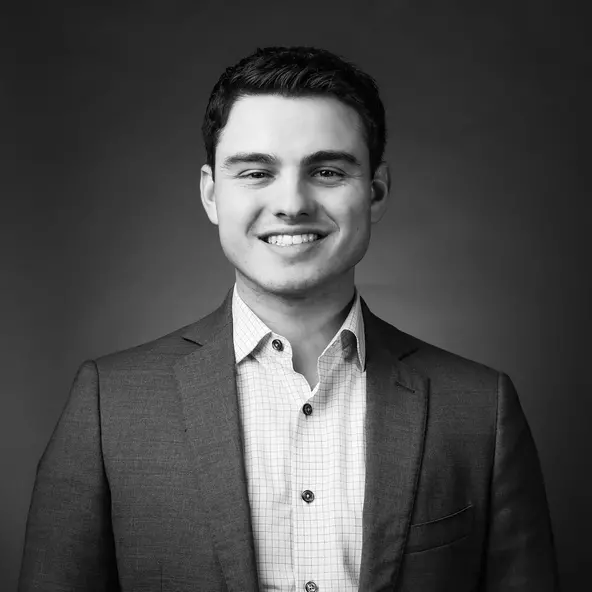 Hayden Wehrly
Manager, Sales Engineering
Hayden has a wide range of experience in the aviation industry. His passion for aircraft started during an internship with NetJets. He then went on to work for Textron Aviation, the OEM for Cessna and Beechcraft product. After completing a rotational program in maintenance centers, aircraft deliveries, parts sales, business operations, and more, Hayden sold new and pre-owned aircraft for Textron. Later, he returned to NetJets and worked in sales. Now Hayden has transitioned to QS Partners, conducting extensive research as a sales engineer.
Hayden Wehrly's LinkedIn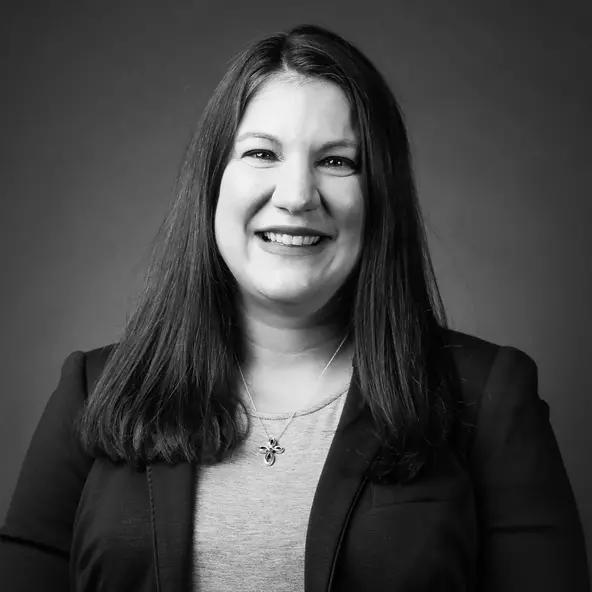 Janae Jantz-Auer
Closing Coordinator
Prior to joining QS Partners, Janae excelled as a closing and escrow manager at Gilchrist Aviation, formally DeBee Gilchrist. In this role, she collaborated with the Federal Aviation Administration Registry, specializing in thousands of business aircraft closings. While working with clients from around the world, Janae successfully developed the unique ability to make closings both effortless and easy to understand.
Janae Jantz-Auer's LinkedIn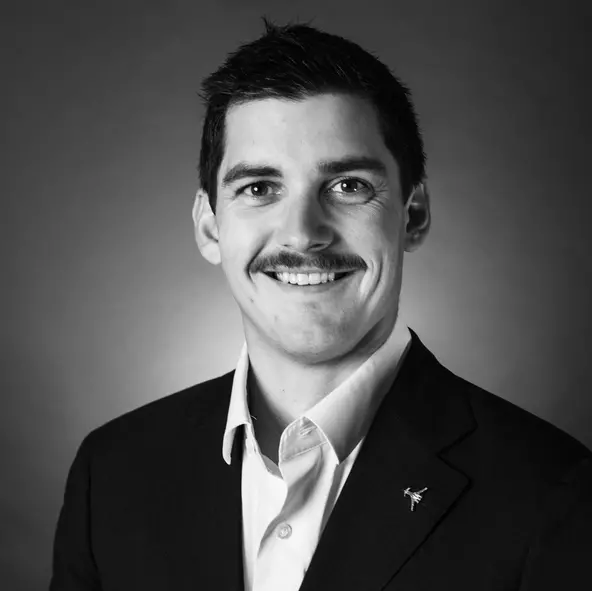 David Rossiter
Manager, Sales Engineering
Forward thinking and always keeping others in mind, Dave is the epitome of a Wisconsinite and is based just outside Madison. With Cirrus Aircraft born in his hometown and EAA just up the road, he has been enamored with flight and flying machines since an early age. Having spent the majority of his career at Textron Aviation in their Mesa and Wichita Service Centers in Aftermarket Sales roles, Dave is able to apply his in-depth knowledge of aviation, with an OEM-perspective, to QS Partners and its clients.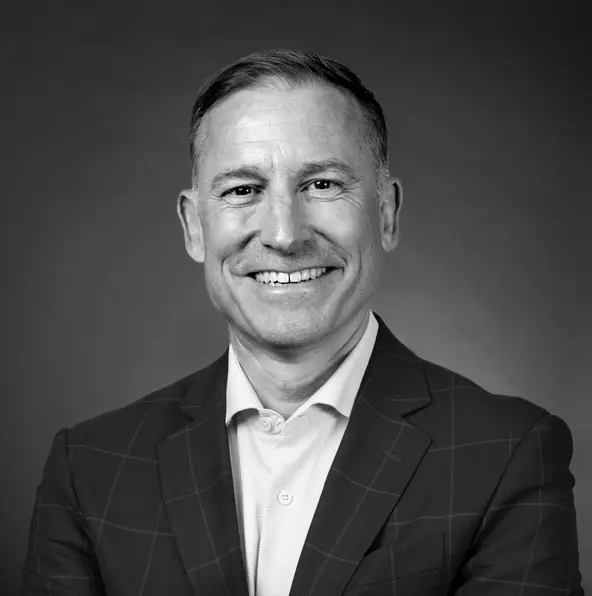 Jake Vanlandingham
Vice President, Aircraft Brokerage
Jake is a result-oriented international sales professional with 23 years of success in the global business aviation industry, a consistent track record of leadership, business development and achieving sales goals while working across nationalities in different languages and cultures. He is based in Düsseldorf, Germany.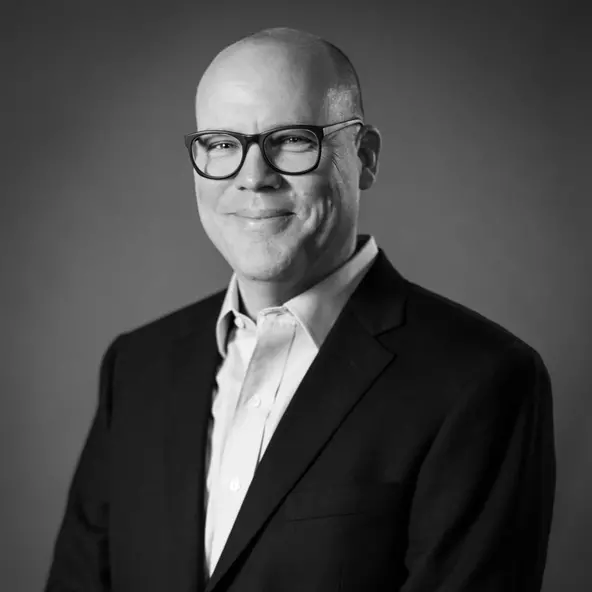 Eric Deye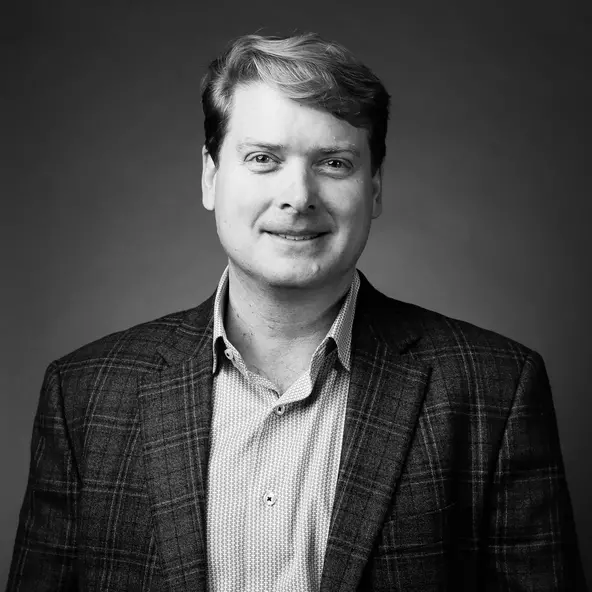 David Foster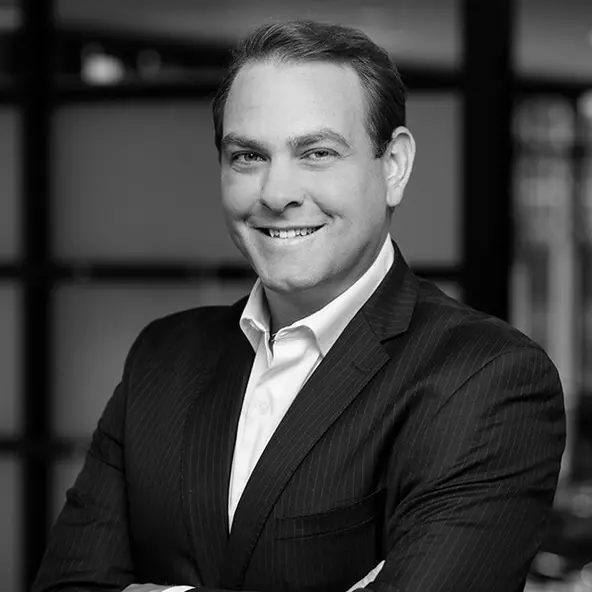 Jonathan Gardner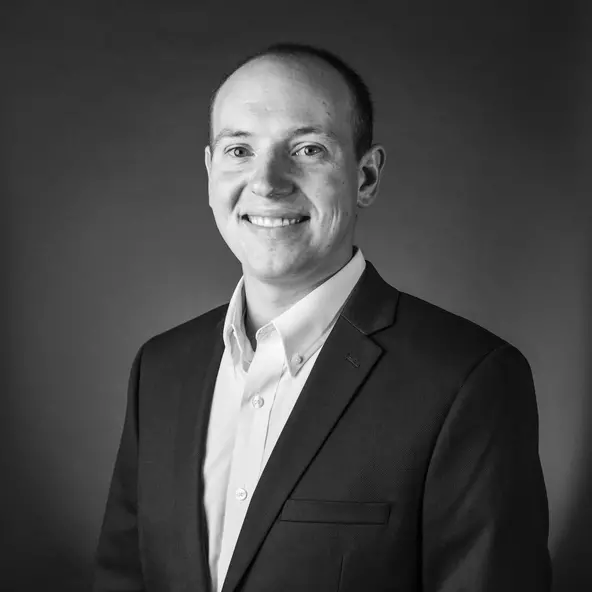 Kyle Gould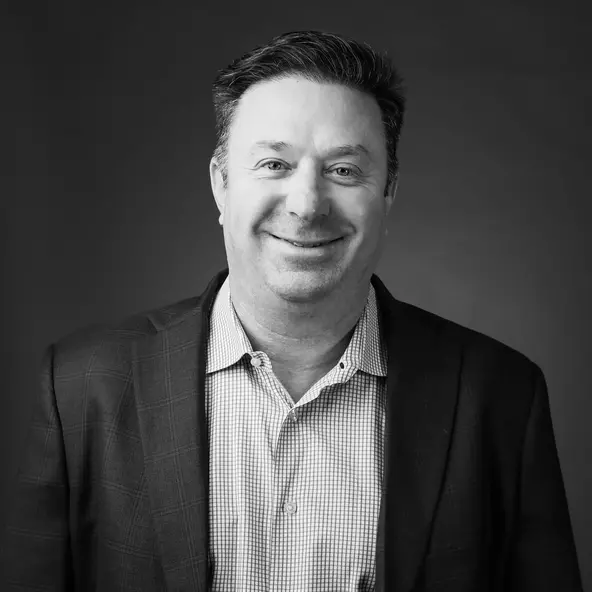 Josh Rosenblatt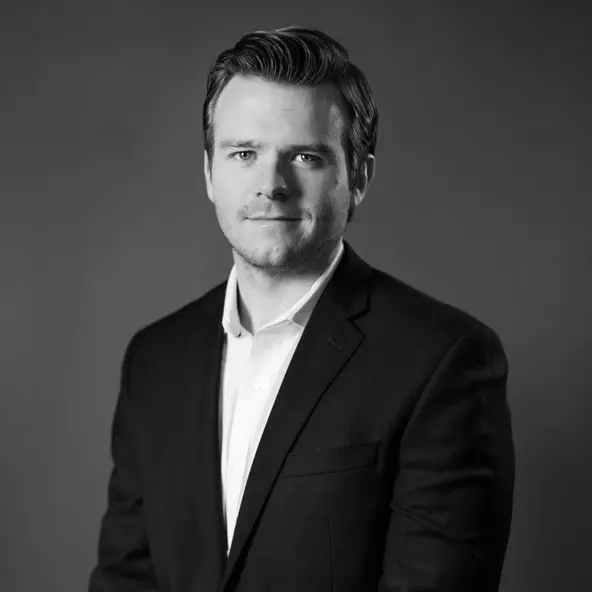 Tyler Stauch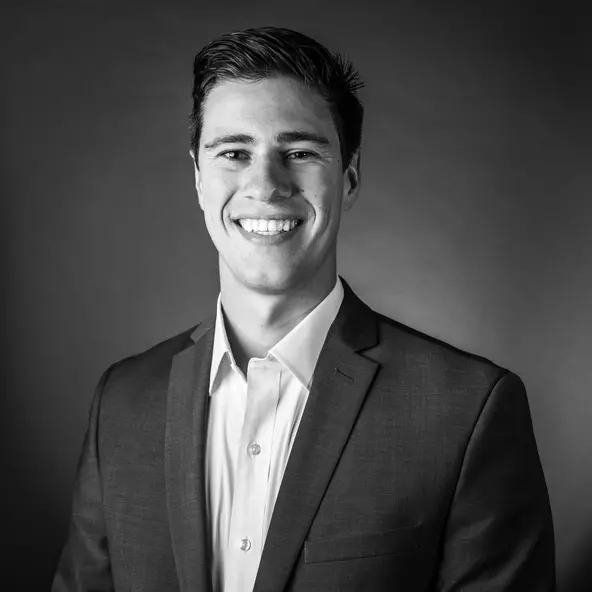 Colton Stewart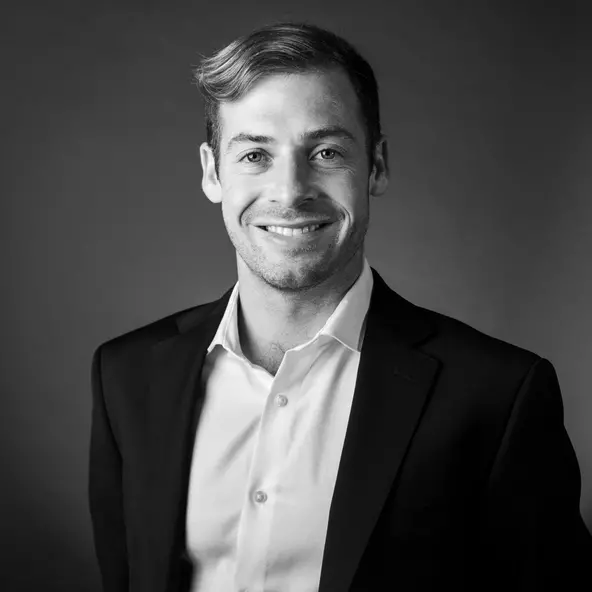 Corey Westfall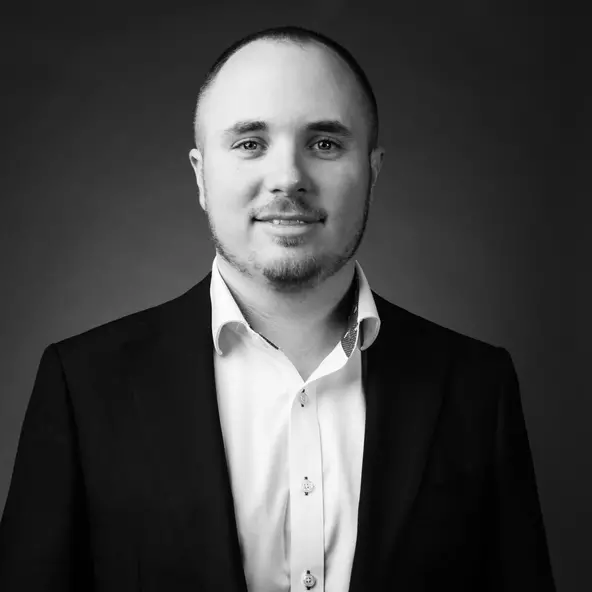 Brett McCabe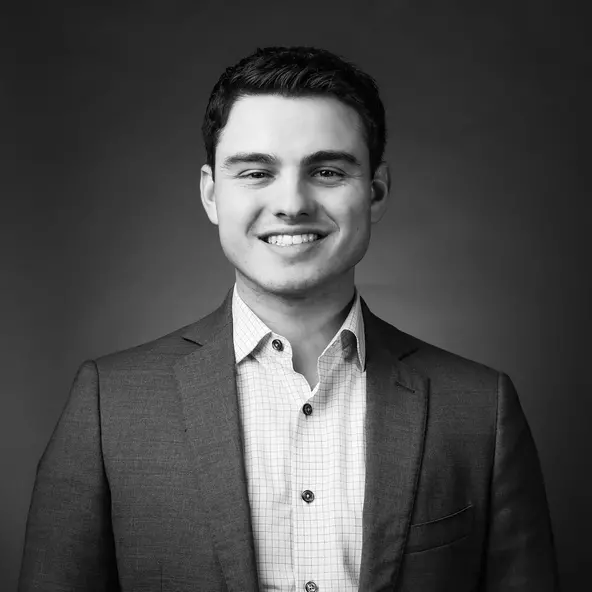 Hayden Wehrly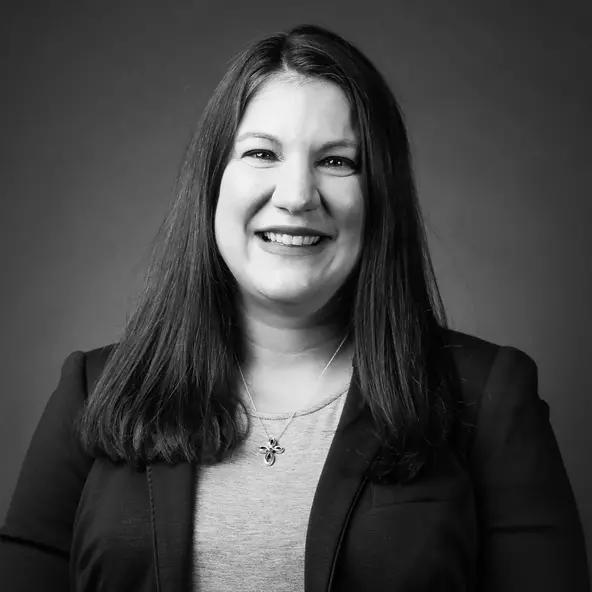 Janae Jantz-Auer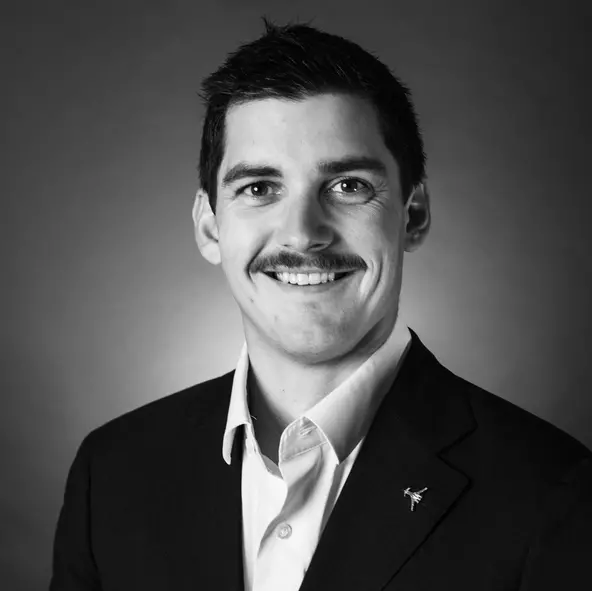 David Rossiter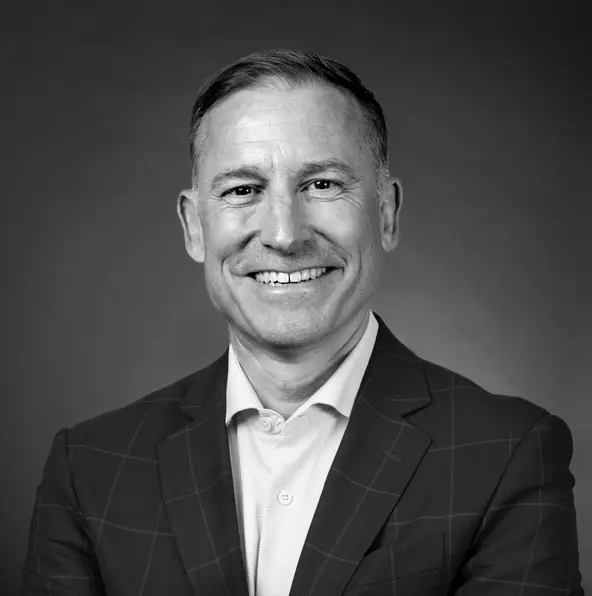 Jake Vanlandingham
QS Partners 101
QS Partners is an aircraft brokerage firm composed of some of the most proficient, competent, and highly regarded aircraft brokers in the industry. Our experience-based, data-driven approach provides our clients the necessary confidence to execute a first-time purchase or a complex fleet transition. We continue to build our business—and our reputation—one relationship at a time.
We are expert aviation guides who value our long-term, ongoing relationships and offer full transparency throughout the entire process of selling, purchasing, transitioning, and consultancy. NetJets Inc., backed by Berkshire Hathaway and including QS Partners, has purchased and sold more aircraft than any other broker or dealer. Furthermore, our experts embody a wealth of experience in maintenance, operations, and management, all essential to a successful transaction. Combined with the financial capability of Berkshire Hathaway, we offer solutions unavailable with any other broker.
Absolutely. After assessing your needs, we assist in the selection of an appropriate model aircraft with the optimal combination of performance, budget, and market conditions. We then identify specific aircraft that meet your needs and preferences while guiding you through the process of contracting, inspecting, closing, and entering service.
Yes. As a wholly owned subsidiary of NetJets, the largest buyer of new aircraft in the world, QS Partners has exclusive access to new and pre-owned inventory. We also maintain the largest research staff in the industry who continually monitor available aircraft throughout the jet markets, including aircraft not publicly listed for sale.
Certainly. Our team has successfully negotiated and managed countless aircraft transactions throughout the U.S. and around the world. Our aviation professionals offer unsurpassed expertise in all aspects of the selling process so you can feel confident and secure in our handling of your transaction.
Yes. As your trusted advisers, it is crucial for us to listen and ask the right questions to thoroughly understand your past, and current, private aviation needs. If whole aircraft ownership isn't ideal for you, we help determine the best alternate solution. Those in need of aircraft management or private jet chartering options are introduced to Executive Jet Management, while clients looking for fractional (shared) ownership, lease, and card options will benefit from learning about NetJets.
Yes. While other brokers may focus on the transaction, we invest in the ongoing relationship with each client. Because your private travel needs will change over time, we provide substantiated, long-term consultancy for businesses and individuals. This allows us to proactively work with you to ensure your needs are met with the right travel solution at the right time.